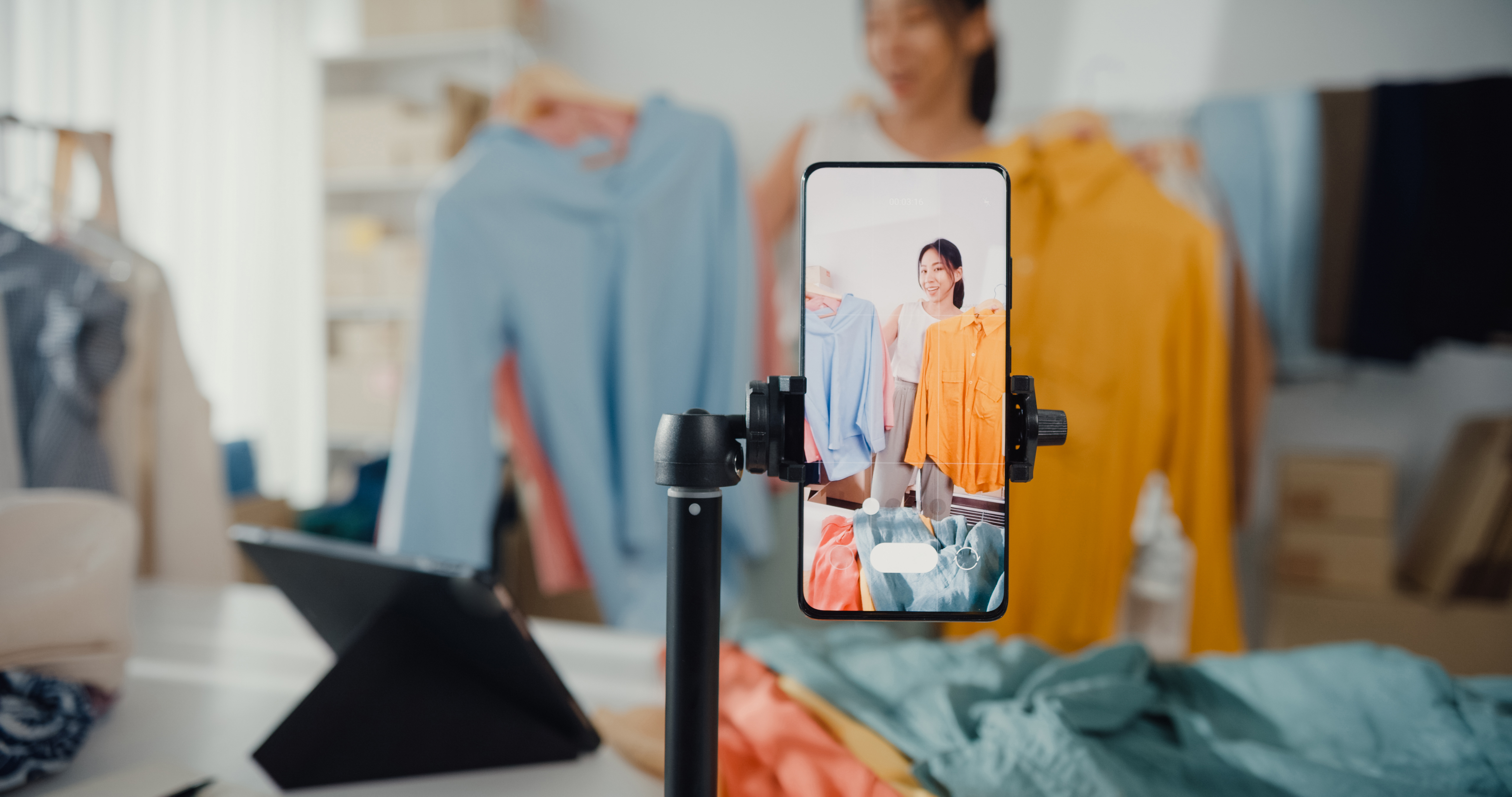 The digital marketing landscape is constantly changing, especially as it gets intertwined with social media. Trends move swiftly on social media, creating a lot of potential for marketers willing to keep on.
One of the most popular new trends sees influencers doing double duty as affiliate marketers. If you're already using influencers or if you've been keeping your influencer and affiliate marketing strategies separate, it's time to consider combining the two.
Influencers have a particular talent for reaching an audience, so it only makes sense to let them promote your products.
Read on to learn more about blending your influencer and affiliate marketing strategies.
What Is An Influencer Marketing Strategy?
An influencer digital marketing strategy involves hiring influencers to create sponsored content for your brand.
The influencer will typically create their content and feature product placements for your brand's products. Depending on your agreements, you pay influencers in cash, free products, or discounts.
What Is An Influencer?
An influencer is a content creator who posts on video or social media platforms and has a large following. Influencers get their name from their ability to influence large groups of followers.
They serve as trendsetters and advisors for their followers.
As there are over one billion Instagram users per month, it is still the most popular platform for influencers. However, TikTok and YouTube aren't far behind. A lot of brands recognize the potential of TikTok for influencer marketing.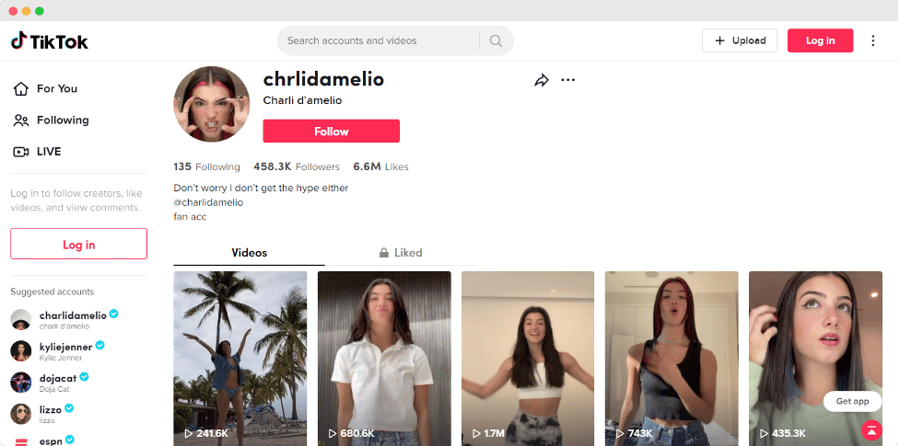 Source: TikTok
Types Of Social Media Influencers
While social media influencers fit into many categories, there are three main groups: mega-influencers, macro-influencers, and micro-influencers.
Mega-influencers are those with over one million followers and are typically celebrities. Macro-influencers aren't celebrities but are well-known online. Their follower count ranges from 500,000 to one million.
Micro-influencers have less than 500,000 followers, but don't let their lower numbers fool you. They can often be your most powerful influencers because their following tends to be niche and dedicated, even though it is sometimes hard to find micro-influencers.
Influencer Marketing Strategy
When creating an influencer marketing strategy, you'll start by setting the goals you want to accomplish. Do you want to increase brand awareness or launch a new product? Your goals will help you develop the rest of your strategy.
Next, you'll find key influencers who are a good fit for your brand. You don't always want to go with the ones with the largest following.
Instead, look for the ones whose follower base most closely matches your target audience.
You'll then work with individual influencers to create a plan of action. You'll agree on the type of content and number of posts they'll create, along with how they'll be paid.
Advantages Of An Influencer Marketing Strategy
Influencer marketing is one of the most effective marketing channels because you get to market directly to the people who are most likely to resonate with your brand and buy your product. Not only that, but you're also presenting your content through a person your audience already knows, likes, and trusts.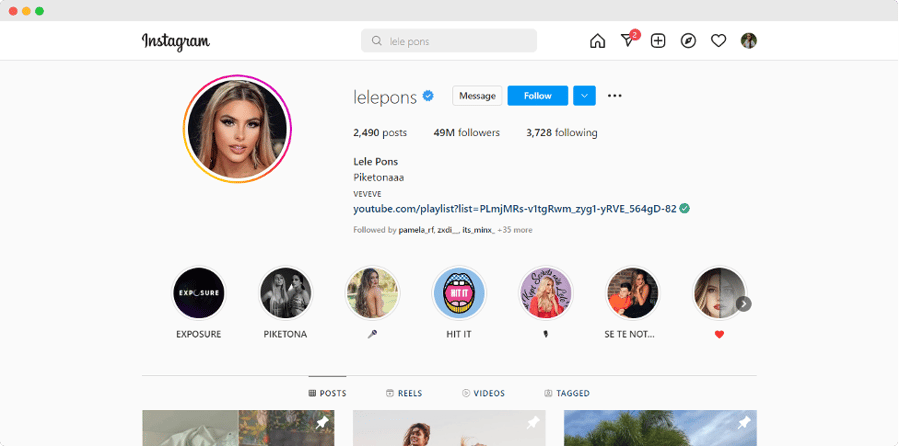 Source: Instagram
Influencer Marketing Best Practices
You should first aim to make your relationships with influencers true collaborations. The influencers you choose are already popular for a reason, so you don't want to change what they're doing. Instead, try to figure out how your brand can fit into their content.
Focus your efforts on the influencers who fit your brand the best. You can go for influencers with high follower counts, but more people don't always mean more sales. If you find someone who is well-respected in a niche related to your product, you'll be much more likely to reach your goals.
Offer promo codes for influencers to share with their followers. These codes benefit everyone since influencers like to share deals with their followers. In turn, followers also enjoy feeling they're getting an exclusive deal.
The Intricacies Of An Affiliate Marketing Strategy
Affiliate marketing is similar to influencer marketing, but there are a few distinct differences.
What Is An Affiliate?
An affiliate is a digital marketer. They work with brands to help them sell products. Affiliates only earn a commission when they've caused a lead to be converted, a new customer to sign up, or a sale to be made (depending on your conversion criteria). They're not paid upfront as an influencer is.
How Affiliates Work
An affiliate has a social media page, blog, or YouTube channel. When partnering with a brand, they give unique trackable links to share with potential customers. They review or recommend products and link to the product somewhere in their content.
If you haven't already, it may be a good idea for your brand to try affiliate marketing on Instagram, TikTok, YouTube, or any other applicable social media platform.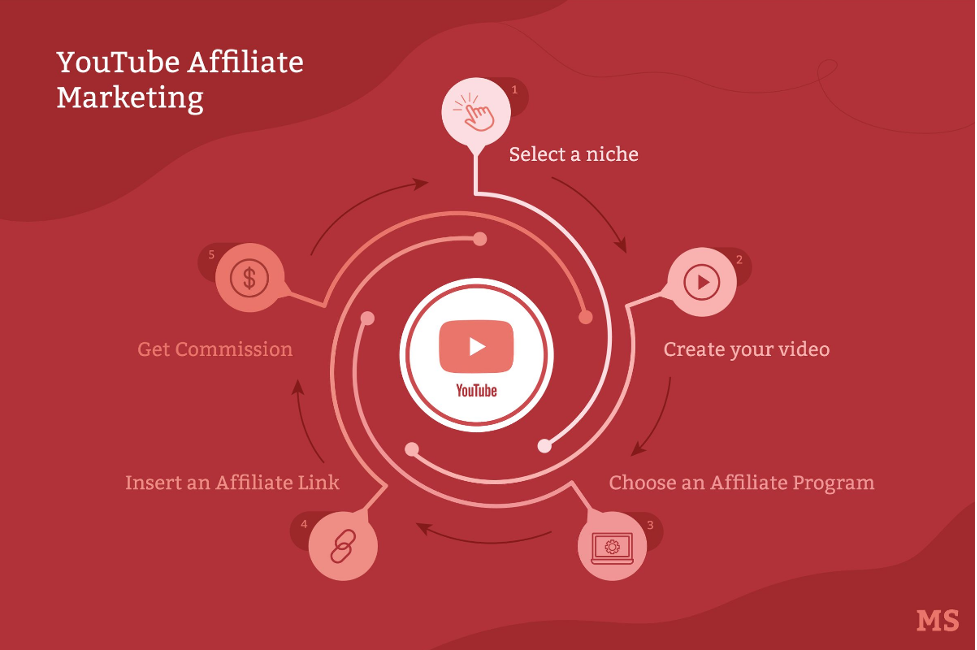 Source: MarketSplash
When a user clicks on affiliate links, they're taken to the product's website. If they make a purchase, the affiliate may get a percentage of the sale based on their commission rate. Alternatively, they may earn a set amount per conversion. Typically, the link puts a tracking cookie on the customer's browser, giving them a window of time to make a purchase.
Affiliate Marketing Strategy
When setting up an affiliate marketing strategy, you'll start by deciding how much you want to pay in commissions. Some programs pay as little as 1%, while others pay 80% or more. Some subscription services offer 100-150% of a new subscriber's first month. Other programs offer a fixed commission per lead.
You'll also need to determine how long you want the tracking cookie to last. Some brands allow affiliates to earn commission on any product purchased within the cookie window, not just the originally-linked product.
Finally, you'll find affiliates. You can advertise on your website and social media. Joining affiliate marketing programs is another way to help affiliates find you.
Advantages Of An Affiliate Marketing Strategy
Creating an affiliate program for your brand has many benefits. It's an affordable way to market since you don't have to pay any money upfront. Affiliates do the bulk of the marketing, so you can be hands-off if you want (although you'll likely get more sales if you get involved).
It's also a low-risk strategy and can have a good return on your investment.
Affiliate Marketing Best Practices
When launching your own affiliate program, you should follow some common best practices:
Be sure to choose affiliate marketers most likely to resonate with your customers.
Take some time to set up your affiliate program.
Be sure to screen new affiliates to ensure they're a good fit for your brand.
Create an onboarding process for new affiliates and review all procedures.
Influencer Marketing Vs. Affiliate Marketing
So which is better, influencer or affiliate marketing? One isn't better than the other. Instead, it's about finding the one that works best for your marketing needs at the time or blending the two to round out your marketing strategy.
When trying to scale your marketing efforts, affiliate marketing is the better choice since you don't have to keep sinking money into it as with influencer marketing. However, you can scale if your influencer has a growing follower count. When it comes to the level of engagement, you can't beat influencers, as they have dedicated followers.
For payment terms, influencers are paid upfront for their content. You'll need a sizable budget when you potentially hire an influencer. Affiliates get paid as they make a sale, making affiliate marketing much more budget-friendly.
The Perfect Union Between Influencer & Affiliate Marketing Strategies
You may already use influencer and affiliate marketing as part of your marketing strategy. However, if you're not already using the two in conjunction, you may be missing out on some big advantages.
Influencer and affiliate marketing strategies complement one another well and can be a more useful tool in your marketing toolkit.
Influencer Affiliate Marketing
Influencer affiliate marketing involves using influencers as your affiliates. While you may have regular affiliates, you put time and effort into your influencer affiliates, as influencers already have dedicated followings.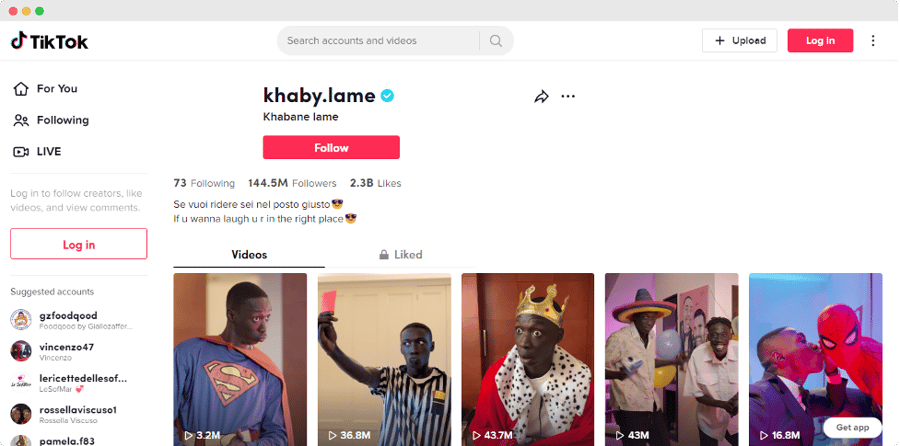 Source: TikTok
You may opt to use your influencers as only affiliates, or you may want to also create sponsored content with them. It will depend on your marketing strategies and your budget. Additionally, you'll have to ensure that your influencers are on board with your strategies. Some influencers may not be interested if they're only being paid for affiliate sales.
When managing your marketing strategies, it's essential to utilize all avenues available to you, especially when those strategies won't add to your budget. When done right, turning your influencers into affiliates should cost very little and will earn you even more.
Positive Impacts Of Influencer Marketing On Affiliate Marketing
Affiliate marketing can have many benefits when used with influencer marketing. While many of your affiliates may not have large followings or rely solely on SEO to drive traffic to their websites, influencers already have a built-in audience.
When you partner with an influencer and your products are on their social media posts, you instantly have thousands of people (or more) seeing your products. An influencer's followers already like and trust them. When they promote products, it's a great form of social proof.
Working with influencers can be expensive. If you have influencers who are also affiliates, then you'll have less of an upfront cost. You'll only have to spend money as sales are made.
Positive Impacts Of Affiliate Marketing On Influencer Marketing
Influencer marketing is just one way to drive customers to your business. While you'll get sales with both types of marketing campaigns, you're typically trying to increase brand awareness with influencer marketing. Users can get an idea of how your brand fits into a certain lifestyle.
Affiliate marketing puts more emphasis on an individual product.
While they aren't always direct advertising, affiliate campaigns tend to focus on selling. The influencer shows their audience the benefits of a product and how they use it. They may even tell their followers to buy it.
Influencers Can Also Be Affiliates
Influencers who are serious about promoting their brand are usually interested in adding affiliate marketing to their income streams. They can generally be found on influencer marketing platforms.
Influencers change the affiliate marketing game.
Whereas traditional affiliate marketing campaigns are more about the content and less about the person creating it, influencers flip that strategy. Influencers rely on their connection with their audience to promote products.
While influencers may use affiliate marketing conventions, such as reviewing products or demonstrating the benefits of a product, they also put a lot of emphasis on their personality and followers. They have a closer connection with their followers, so their recommendations tend to be more personalized.
Why Use Influencers As Affiliates
There are many good reasons to use influencers as affiliates. Influencers are the ultimate form of social proof. Their followers tend to trust them and value their opinions. If an influencer recommends a product, followers will be more likely to purchase it than if they saw it somewhere else online.
Good influencers create valuable content that keeps their followers coming back for more. Their content feels more genuine than advertisements created by a brand. Because their entire focus is content creation, influencers' content tends to draw in people.
Finally, influencers can get you in front of an entirely new audience. Many people may never know about your brand or products if you just use traditional content marketing methods. Influencers can help you find entirely new market segments.
Benefits For Influencers
Influencers can also benefit from working as affiliates. When creating sponsored content, they're already helping a brand make sales. When combined with affiliate marketing, they stand to make even more money. Affiliate marketing is also appealing because an influencer's earning potential is unlimited.
Many influencers work to diversify their income streams, so doing double duty as an influencer gives them another source of income. When working with brands with a sizable following, influencers can increase their follower count, which in turn will increase their profits.
The 4 Best Influencer And Affiliate Marketing Tools
Rather than manage your influencers and affiliates manually, you may want to employ the use of software. Here are some of the best influencer and affiliate marketing tools available.
1. Tapfiliate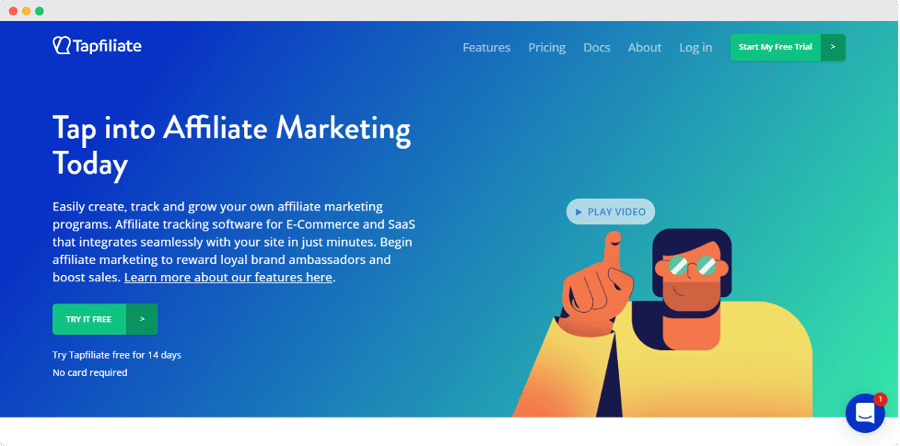 Tapfiliate is a popular affiliate tracking tool for eCommerce and SaaS that makes creating, tracking, and growing your affiliate marketing programs effortless. You can easily use Tapfiliate for your influencer, referral, and affiliate marketing campaigns.
Key Features
Built-in Onboarding: Access step-by-step onboarding with practical guides.
Sales Tracking: See accurate sales tracking with links and coupons.
Social Media: Create shareable social media posts for affiliates.
While-Labelling: Create white-labeled affiliate pages to match your brand and domain perfectly.
Flexible Commissions: Choose how your commissions are given.
Powerful Reporting: Quickly get an overview of your affiliate program anytime.
Multiple Languages: Six affiliate languages are supported.
Integrations: Countless integration opportunities with popular software are available.
Pricing Plans
Tapfiliate offers three pricing plans to choose from, including:
Essential: $89 per month
Pro: $149 per month
Enterprise: Contact Tapfiliate for a quote
Users can try any plan free for 14 days and cancel anytime without requiring a credit card.
2. WeCanTrack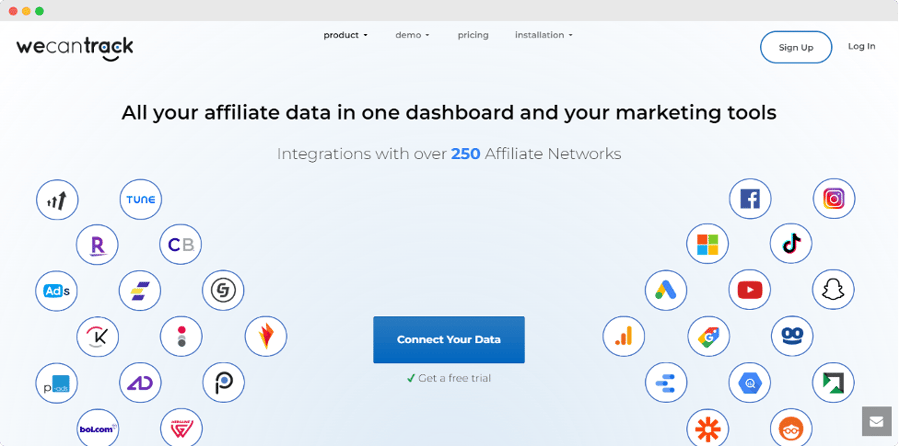 WeCanTrack is an easy-to-use tool to keep all your affiliate data in one place. The software offers integrations with over 250 affiliate networks, including Impact, Amazon Associates, and Pepperjam to name a few.
Key Features
Integrated Networks: WeCanTrack offers over 250 affiliate networks.
Attribution Dashboard: One affiliate dashboard compiles all your affiliate data.
Google Analytics Integration: Easily track affiliate sales in Google Analytics.
Ad Network Integrations: Access all platforms where users can set up paid ad campaigns.
Pricing Plans
WeCanTrack offers four pricing plans to choose from, including:
Private Affiliate: Free
Small Affiliate: $60
Medium Affiliate: $120
Advanced Affiliate: $240
WeCanTrack offers a 30-day free trial period that starts immediately after signing up. Users can cancel their subscriptions at any time.
3. Post Affiliate Pro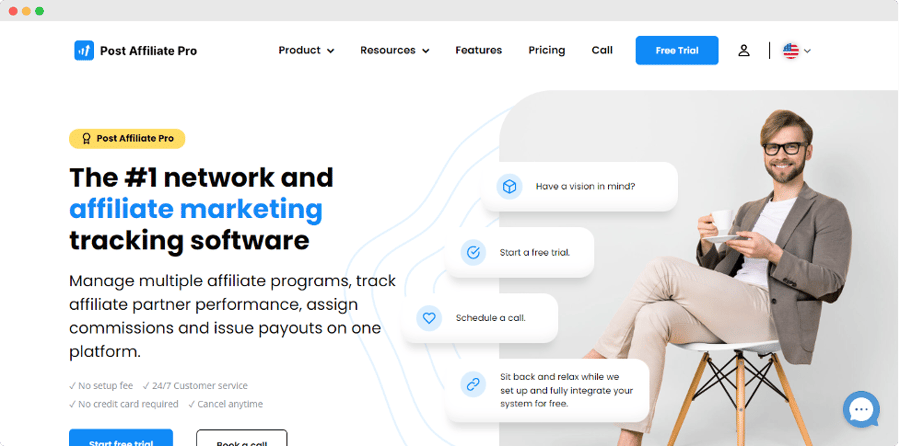 Post Affiliate Pro is a network and affiliate marketing tracking tool that helps users manage and track their various affiliate programs. Post Affiliate Pro offers over 230 integrations, including Calendly, AWeber, and PayPal.
Key Features
Discount Coupons: Allow your visitors to buy your products cheaper.
Flash Banners: Create an animation linked to a destination URL.
Quick Report: Access a quick overview of your affiliate program's performance.
Multilingual Support: Post Affiliate Pro is currently translated into 36 languages.
Split Commission: Easily reward all affiliates that participated in referring a certain sale.
Pricing Plans
Post Affiliate Pro offers two pricing plans; refer to their website for the pricing information of Post Affiliate Network.
Pro: $129 per month
Ultimate: $249 per month
Users can try their 14-day free trial, pay as they go, and cancel any time.
4. FirstPromoter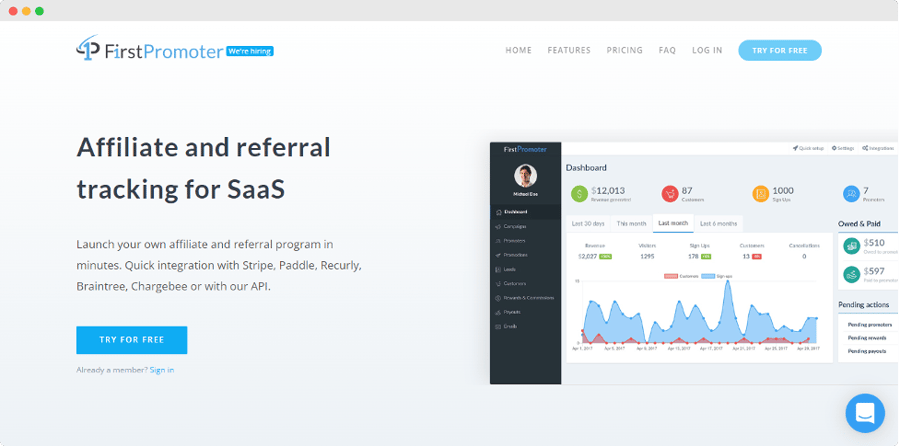 FirstPromoter is affiliate and referral marketing tracking software for SaaS. By using this tool, users can quickly launch their own referral and affiliate programs through integration with Recurly, Paddle, and Chargebee to name a few.
Key Features
Branded Affiliate Dashboards: Affiliates can view their own stats.
One-Click PayPal Payouts: Quickly pay multiple affiliates at once.
Robust Segmentation: Each campaign can have its own rewards structure.
Campaign Bonuses: When promoters successfully refer a set number of customers, they can get bonuses.
Pricing Plans
FirstPromoter offers 3 pricing options, including:
Starter: $49 per month
Business: $99 per month
Enterprise: $149 per month
All FirstPromoter pricing plans offer a free 14-day trial period (no credit card required).
Parting Thoughts
Both influencer and affiliate marketing are among the most powerful forms of digital marketing. It only makes sense to combine the two so that you can get even more from the influencers you work with.
As digital marketing develops, influencer and affiliate marketing will likely become more intertwined. Niche influencers will begin to see a lot of success with affiliate marketing.