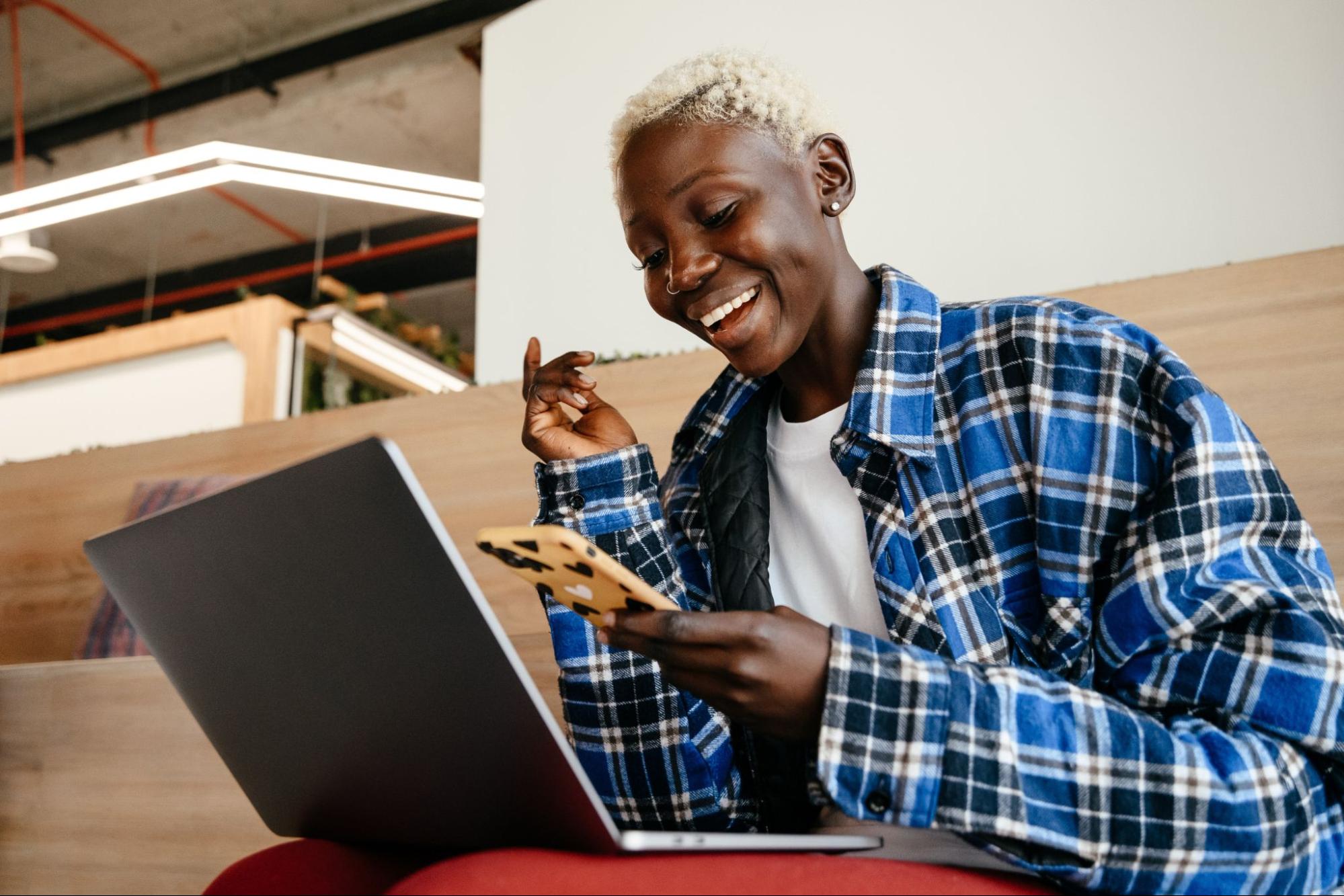 With the pandemic affecting everyone's life in many ways, many people have tapped into the possibility of doing business remotely. The biggest misconception about establishing a remote company is how challenging it is to start. 
This is why potential remote business owners throw in the towel even before setting their plans into motion. However, you would be surprised to know that setting up a remote business is much easier than you think. 
Here are 12 steps to get yours started.
What is a remote business?
As the name suggests, a remote business is a type of enterprise you can manage without committing to a physical workspace. It is often tied with a work-from-home setup. However, remote businesses are much more flexible than that, allowing you to manage your company from anywhere in the world where there's an internet connection. It promotes a culture of flexibility and independence, which a customary business setup often fails to deliver.
What type of businesses can be managed remotely?
One mistake people make when considering setting up a remote business is thinking that any business can be run remotely. This isn't necessarily the case, as some companies require your physical presence. These types of businesses regularly require you to interact with people physically, such as a food or cleaning business or an automobile repair business.
However, there are many businesses you can manage remotely with great success, including:
Consulting services

Digital Marketing

Software as a service

Content creation and moderation

Copy editing

Online teaching services

Virtual assistance

eCommerce (including dropshipping)

Graphic design

Video editing

Art and animation
These are just some of the many services you can offer with complete location independence.
How do you start a remote business?
Now that you know what a remote business is and the types of businesses you can launch, let's see how you can pull it off in 12 steps.
Step #1: Choose the right name for your business.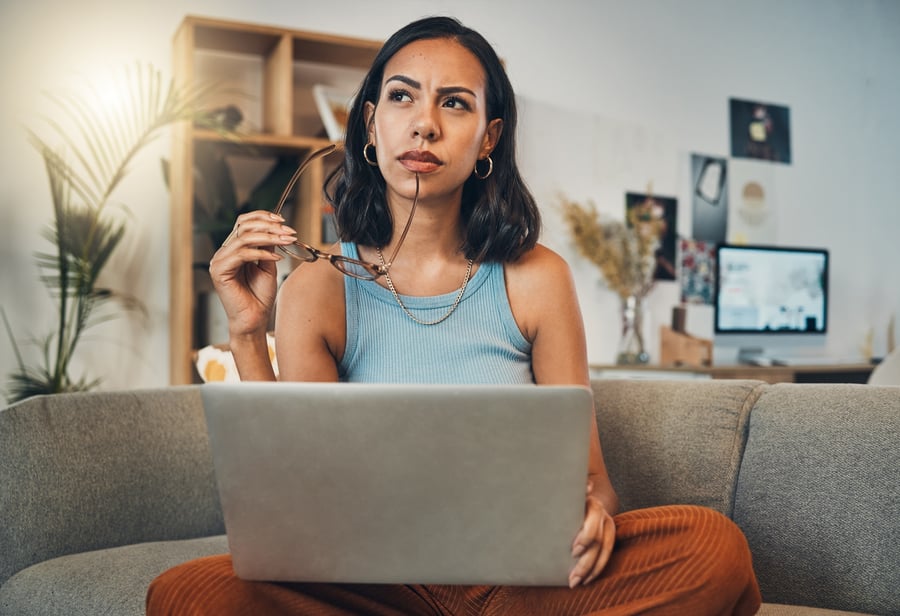 When setting up a remote company, the business name is more significant than it seems because it's how your customers will remember you and reach out to you through different channels.
Most brands we know and support nowadays have names that have become iconic in their respective industries. If you want to succeed with your business, you have to think of one that is short, easy to write and pronounce, preferably one that works in different languages and that is also easily remembered. Your business name should also embody what your business goals encompass.
Nike, for example, is the Greek goddess of victory and was the name chosen by the now-popular shoes and clothing brand because of how it relates to their core mission which was to help athletes become victorious.
Short and memorable is the name of the game when choosing your business name.
Step #2: Construct your business plan.
A business plan is a document that lays out your business goals in the short and long term, as well as the steps you will take to realize them. Some business owners skip this step as they feel like it's not necessary, but it is an essential part of a firm's success.
When setting your business goals, they should be SMART, i.e., Specific, Measurable, Achievable, Relevant, and Time-bound.
Moreover, a business plan contains other information for your business, such as:
A SWOT analysis of your business (strengths, weaknesses, opportunities, and threats)

The overall budget of your business broken down into specific departments of the firm

Marketing strategies you plan to employ

An analysis of the market you are trying to penetrate

The potential competitors in the industry
Encapsulated in a business plan are your company's mission and vision, as well as the business model you'll adopt to maximize profit without sacrificing resources. A well-founded business plan will save you time and money in the future as it helps guide you in case you encounter obstacles along the way.
Step #3: Register your business.
Despite being branded as a remote business, registering your enterprise is a good idea, especially for legal and tax purposes. You will free yourself of any future burden if you do this, so you should do it the moment you establish your company.
Today, there are a lot of companies that aid in the formation of businesses, especially the most taxing part, which is registration. Among other things, you'll need an Employer Identification Number (EIN) issued by the IRS to formalize things like business payroll, taxation, and other monetary transactions in the future. You can get it through the IRS directly, and it costs nothing to get one.
Additionally, you also have to prepare a couple of supplementary documents. This varies depending on which state you want to register your company in and the type of business you're starting. Still, the most common documents include your Articles of Organization, Corporate Bylaws, and IRS Form 2553.
Finally, even if you run your business remotely, you still have to register it with a real physical business address.
If you're wondering how you can register your company in any state and have a registered business address without living or working there, it's pretty simple. You can hire the services of a virtual mailbox provider that can serve as an address for your remote business. Besides virtual business addresses, these companies also offer services tailored for remote businesses like virtual offices, virtual assistants, call centers, and more.
Step #4: Purchase your domain name.
Remote businesses depend on their online presence, and there is no better way than to set up a company website. The first thing you'll need for this is a domain name and subdomain, ideally something simple that directly relates to your business name. A .com subdomain is the most common choice for businesses, but there are many different subdomains to choose from, some more relevant to some industries than others.
For example, modern tech companies in the artificial intelligence field choose domains like .io, .ai, and even .tech.
Your domain name, which will come before your subdomain, should be the same as your business name. If that has already been taken, you may want to add relevant words to the domain name, like "store" or "shop."
There is an extensive list of sites where you can purchase your domain, such as namecheap.com, godaddy.com, domain.com, and Bluehost, to name a few. You just need to find a deal that works best for you and will provide you with a domain aligned with your business that users will remember easily. Alternatively, your chosen eCommerce platform may be able to register a free domain name for you.
Step #5: Choose a platform to host your business website.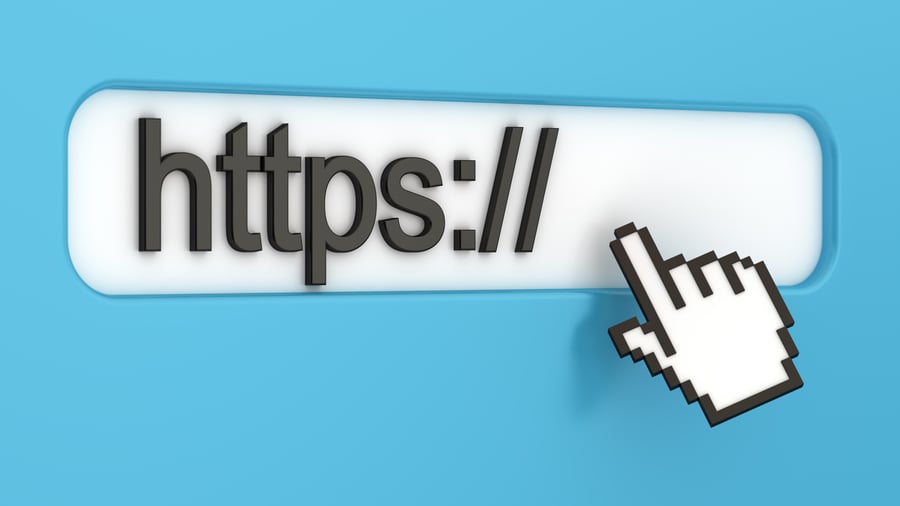 You need a place to host your website now that you have your domain. Many online services help you host your business online and come at varying prices, sometimes even free.
Aim to choose a reliable hosting provider that includes all security essentials to reduce your chances of getting hacked or compromised. The key things to review while choosing a host are: 
SSL certificates

File permissions

Data centers

Good customer support

Malware and spam scanning features
If you are working on a budget, some of the best website hosting platforms you can subscribe to include Bluehost, Hostinger, Siteground, and WordPress. They have plans that suit your budget and needs as a business, as well as features that may come in handy for your operations.
However, if you'd instead not host your website yourself, you may consider signing up for a hosted eCommerce platform. These platforms provide hosting, a website builder, and more.
Step #6: Create your website.
Your business' website will serve as the face of your business, and having a registered domain will be of no use if you do not have a working website to go along with it. Creating a website is necessary for setting up a remote business, so you should build one geared toward value generation and substantial traffic.
You can hire a web developer to take care of everything for you and to make a custom build that will look and function just how you want it to. This can be pretty expensive, so you might also consider building it yourself using one of the many website builders like Shift4Shop, Squarespace, Weebly, or WordPress.
These are easy-to-use drag-and-drop builders with plenty of templates to choose from, making setting up a website super easy.
Step #7: Set up your payment gateway.
Because you will only be transacting with your clients virtually, you must set up a payment gateway that will allow you to send and receive payments online. Your payment gateway can be a bank account you set up for your business.
You can also partner with popular online payment gateways like PayPal and Shift4 to have a more seamless and familiar way of authorizing purchases. It is also essential that you keep up with current trends in payment systems by incorporating channels for your customers to pay using different cryptocurrency apps and similar solutions. Major brands like Gucci have taken the step to allow payments in crypto in their online and in-person stores, so it will be progressive for your business to do it too.
Step #8: Automate your business operations.
Having a remote business sometimes means you have limited resources, but it doesn't mean you have to compromise the quality of service you provide. By adopting Business Process Automation (BPA), you can use technology to carry out tasks remotely and increase sales.
For example, you can automate outbound email marketing with tools like Mailchimp. You can also automate your clients' information using Client Resource Management software.
Automating your business processes ensures the highest level of workplace productivity regardless of where you work. It has many perks that help monitor activities undertaken by the business. Ultimately, your company will realize more substantial profits if you adopt semi or fully-automated business processes.
Step #9: Source your products.
What good is a well-founded website if your business still has no products to sell or services to provide? So, an important step when creating a remote company is to look for the best suppliers to source everything you need for your business's operations.
This depends heavily on the type of business you're running. If you're setting up an eCommerce business, you'll have to source the products you plan to sell and keep them in a warehouse somewhere — unless you plan to set up a dropshipping business. This is another part of the business that some virtual mailbox providers can help you with, as they can manage not just incoming postal mail for your company, but they can also receive, store and send out products to your customers.
In the case of a service business like a digital marketing firm or content creation business, you'll want to find the right tech stack to automate and make your processes easier and more cost-effective. This could involve subscribing to different cloud software solutions.
Step #10: List your products or services on your website.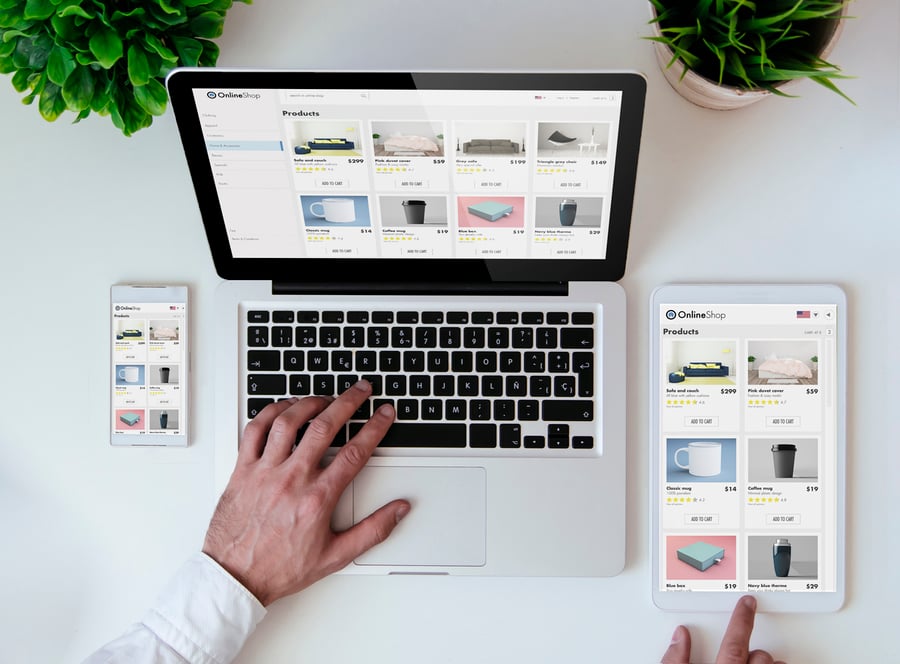 After deciding what products to sell, it is time to put them on your website. Customers want to see your products showcased in an actual photo of the item, but if this isn't an option, you can always look for reference images to use as an alternative.
Another alternative is to use 3D renderings of the products you sell, which may be costly but is guaranteed to attract potential buyers because they can look clean and crisp.
Step #11: Launch your website.
All roads lead to this moment, and if you have followed each of the preceding steps, you are now ready to launch your website and set your plans into motion. Launching your website is one of the last steps to creating a remote business, but it is only the beginning of the flight that your business will take once the website is up and running.
Remember that the website you are making will serve as the main platform to facilitate sales, so before launching, do not be afraid to double or triple-check the things you have integrated into your system, and if possible, do a test launch before opening the website to the public.
Step #12: Start marketing your business.
Now that everything is finally falling into place and your website is up and running, it's time to implement the marketing strategies you devised in your business plan.
Right now, one of the most prominent marketing methods is through social media, and it is your best shot, especially when your business operates remotely.
By creating social media accounts on Facebook, Instagram, and TikTok specifically for your business, you will be able to connect with the millions of users of these apps and finally introduce your products.
However, don't limit yourself to social media alone. A good SEO-optimized content strategy can be an effective inbound marketing strategy for most remote businesses, and PPC marketing is also always an option.
An essential part of a marketing strategy is also to decide what pricing model to use (i.e., how you set your prices) and what pricing strategy you'll adopt at the beginning of your operations to attract customers. 
For example, you may choose a pricing model based on your costs or based on your direct competitors. Furthermore, depending on your target audience, you could offer special discounts as a part of a psychological pricing strategy. Let's say you're targeting seniors. In that case, offering senior discounts or coupons will likely get their attention.
The Bottom Line
Launching a remote business is only challenging if you do not know what you should and shouldn't be doing. With these 12 steps, you can have your business up and running in no time. This could be the investment that finally gives you that financial independence you've always dreamed of.