Key events
Perrottet confident as he courts western Sydney
Pink cupcakes, blue shirts and plenty of sausages greeted Premier Dominic Perrottet as he cast his vote in his bid to lead the Coalition to a historic fourth term in power in NSW.
Accompanied by his wife Helen and the couple's youngest daughter, Celeste, the premier said "it's a very important day for the future of our state – there's a lot at stake".
Our party has been a team for over 12 years that has transformed NSW … We've turned the economy around, built the schools and hospitals, the trains and motorways that's transformed people's lives.
He also lauded the Coalition's economic credentials as getting families through rampant inflation.
You can't support households if you don't have a strong budget. It is strong economic and financial management that ensures downward pressure on household budgets … and we've done that.
– AAP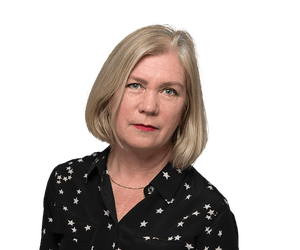 Anne Davies
Vote, sausage, swim
Is this the most scenic polling booth in Sydney? Labor got in early to take the best real estate at Clovelly surf club. But the mood was upbeat from all sides as they fired up the barbecue and the process of democracy. Voting in your bathers is perfectly acceptable.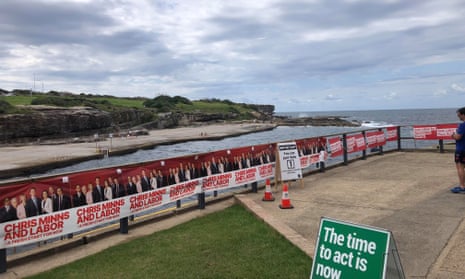 Albanese: NSW 'needs a change of government'
Just circling back to the prime minister's press conference earlier today. Anthony Albanese clearly made the case for a change of state government, but his criticism of Dominic Perrottet himself was muted in comparison to his attack on the NSW Liberals.
I think New South Wales needs a change of government. You see a government when it's at the end of its life, when it's too busy fighting each other. And Dominic Perrottet and Chris Minns are both very good people. I like both of them. I've worked closely with Dominic Perrottet, he's been constructive in his relationships as the New South Wales premier. But the government he leads is a complete shambles.

The Liberals are too busy fighting each other and fighting the Nationals, and the Nationals fighting other Nationals, to actually fight for the people of NSW. They're distracted from the business of delivering better education and health services, and they're obsessed with privatising essential assets. We can't afford any more privatisation in NSW.
Dutton notably absent on NSW election day
The federal opposition leader, Peter Dutton, has been missing from the Coalition's campaign throughout the lead-up to the NSW poll.
Premier Dominic Perrottet batted away questions about Dutton's absence on Saturday, telling Seven's Sunrise program that he didn't need a "wingman" for his election pitch:
This is an election on NSW issues, it's a NSW election.
Of course, Dutton's seat of Dickson is in Queensland, which explains why he hasn't been voting this morning.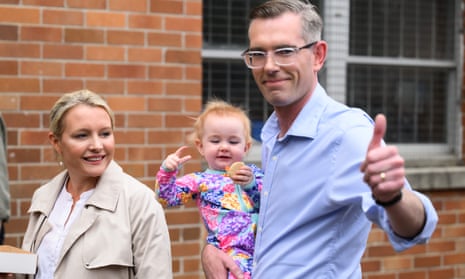 Matt Kean deflects question about potential Coalition loss
NSW treasurer Matt Kean has refused to get involved in the consequences of a potential Coalition loss today, saying he won't comment on whether he would make a leadership tilt.
Speaking to Sky News, Kean said premier Dominic Perrottet would remain, "whatever happens tonight":
I'm sure that he'll continue to keep fighting whatever happens tonight. I intend to ensure that we win government.

The key things is that we ensure we hold our heartland seats … History is against us … We don't intend to lose tonight.

What I want to do is to make sure we continue to build a strong economy, … and that's what I'm going to keep fighting for.
Analysis – Peter Dutton risks cementing his reputation as a wrecker
Chief political correspondent Paul Karp's column today is about Peter Dutton and where he finds himself on the voice issue.
It's not clear which way he will swing, but Labor are apparently convinced that he will end up on the no side and therefore increasing their chances of inflicting a damaging defeat on the Albanese government.
The leader of the opposition has been engaged in a three-month shadow campaign on the surface demanding details about the voice but in substance raising doubts that drive down support for it. That campaign is now likely to be extended because Albanese opted against proposals to limit the voice's powers by giving it input into decisions of parliament but not the executive government.
The risks of that path are that he dooms the party to cycle of very negative positions which could backfire.
The danger for the Liberals is that without proper deliberation they will be locked into opposition for its own sake on big calls that could damage their leader and their brand.

Labor has framed the voice as a chance for national leadership from both sides, and urged Dutton not to repeat the mistake of boycotting the apology to the Stolen Generations (for which he apologised).
Here's the full piece again: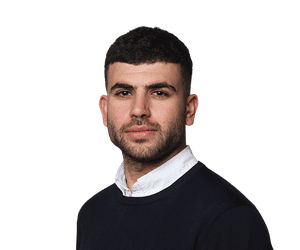 Khaled Al Khawaldeh
Australia's aquaculture industry looks beyond fishmeal to improve sustainability
Australia's growing aquaculture industry is trying to end its reliance on fishmeal in order to become more sustainable.
Fish farms have traditionally been reliant on fishmeal, a feed made from small fish such as anchovies which is often fished unsustainably in developing countries. The practice has jeopardised the industry's environmental credentials, says Ian Urbania, a Pulitzer prize-winning journalist and founder of non-profit journalism organisation The Outlaw Ocean Project:
The whole reason for aquaculture was to slow down ocean depletion. And then they got hooked on feeding and fattening the fish faster.

A lot of these fisheries use bottom trawlers with a lot of bycatch, and often smaller species and baby fish, which depletes the ocean more than the wild-catch fishing it was intended to replace.
In Australia, where fish farms are steadily overtaking wild-caught fish as the predominant form of seafood production, the industry has worked to move away from the controversial feed product.
Co-owners of troubled Queensland coal plant in voluntary administration
Plans to bring central Queensland's troubled Callide C coal-fired power station back online are slated to go ahead despite its co-owners sliding into voluntary administration.
The power station near Biloela has been plagued with issues, having catastrophically failed after an explosion in its turbine hall in May 2021.
The resulting outage hit more than 470,000 homes and businesses between the NSW border and Cape York.
Part of a cooling tower collapsed at the power station in October last year, 16 months after the explosion. Both its C3 and C4 generating units remain offline after the incidents.
Deloitte turnaround and restructuring partners Grant Sparks and Richard Hughes were on Friday announced as voluntary administrators over four IG Energy Group entities: IG Power, IG Energy Holdings, IG Power Holdings and IG Power Marketing.
– AAP
PM avoids the traditional sausage eating snap: 'It's not going to happen'
The prime minister, Anthony Albanese, has gone to some length to ensure photographers don't get a shot of him eating a democracy sausage. He tried shielding the snack with a paper plate before turning around and saying:
They're going to try and get the sausage shot. It's not going to happen.
Perhaps Albanese is eager to avoid the mistake made by former Labor leader Bill Shorten, who inexplicably attacked the sausage from the middle while campaigning.
Labor heavyweights join campaign
The prime minister and environment minister are out campaigning this morning. Tanya Plibersek is voting in her own electorate of Sydney and is joined by NSW Labor senator Tony Sheldon.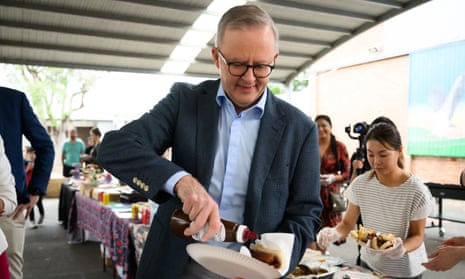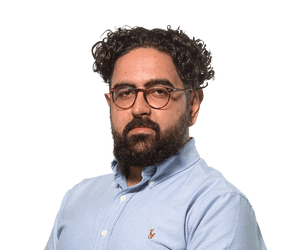 Mostafa Rachwani
Will we get a result on election night?
Given the likelihood of a hung NSW parliament, it's definitely possible we won't get a final result on election night.
According to the NSW Electoral Commission, counting will cease on election night at 10:30pm. Any other vote counting not completed on election night will continue on Monday with no counts taking place on Sunday.
More on this here:
Why bosses should think twice before those after-hours emails
Stepping away from the NSW election for just a moment. Some new research suggests managers should let up on their constant barrage of out-of-hours contact with workers or risk their staff burning out.
Researchers from Australia, the US and Europe have found unnecessary and non-urgent contact after workers are supposed to have clocked off is causing elevated stress levels and depressive moods among employees.
The Covid-19 pandemic forced people to embrace working from home, bringing the undeniable perks of flexibility and reclaimed commuting time.
But the ease of contact in a digitalised workplace is a double-edged sword, with the promise of work-from-home freedom in fact delivering the opposite outcome, according to RMIT researcher Mayowa Babalola:
Borderless workplaces are giving managers 24/7 access to employees where constant connectivity with managers is an expectation rather than an option.

We found many are realising that the constant ping of (Microsoft) Teams and late-night emails are bringing work stress and depressive symptoms into their personal lives.
The collaborative international study, which involved Melbourne's RMIT among other institutions, surveyed nearly 900 Americans in blue- and white-collar jobs, finding the results were relevant across industries from administration and finance to construction and plumbing.
Minns 'will make a great premier', Albanese says
The prime minister, Anthony Albanese, has made a few remarks after voting in the electorate of Ryde in Sydney's north-west.
He's been asked what a Labor victory would mean federally:
I've worked very closely with Chris [Minns] and we have similar values. I campaigned strongly yesterday, I was in Penrith and Riverstone, the day before I was in Monaro. Today I am in Ryde and Drummoyne and Summer Hill and Balmain. I'll be out and about because I think he will make a great premier of New South Wales and I hope he is successful.

This is a Coalition-held seat. This isn't my first visit to this seat. I have been here before for two reasons: for the cause of Labor but secondly, Lyndal [Howison] is, I think, just outstanding. I really want to see Lyndal be the member of Ryde because I know the capacity that she will bring to the job.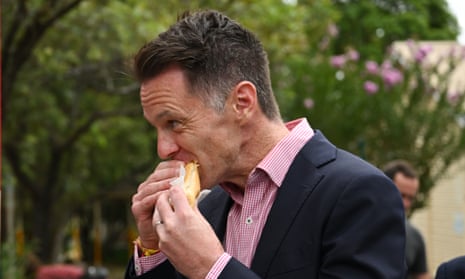 SA records first measles case since 2019
South Australia has recorded its first case of measles in a resident since 2019 after a three-year-old boy was infected.
The boy, from regional South Australia, was infected while travelling overseas.
SA Health warned anyone who wasn't fully vaccinated against the measles to keep watch for symptoms over the next few weeks, particularly if they visited certain areas during specific times.
The warning areas included Murray Bridge Swimming Centre on Friday, March 17 between 4pm and 6pm, and the Murray Bridge hospital emergency department waiting area on Wednesday, March 22 between 9.30am and 1pm.
The boy also visited the waiting area on Thursday, March 23 between 9am and 9.45am.
There were two additional warning areas for Thursday: the Bridge Clinic at Murray Bridge between 9.30am and 11.15am, and the Women's and Children's hospital emergency department waiting area between noon and 12.45pm.
Symptoms start with fever, cough, runny nose and sore eyes, which were followed by a blotchy rash, SA Health said.
The rash usually began on the head and then spread down the body.
– AAP